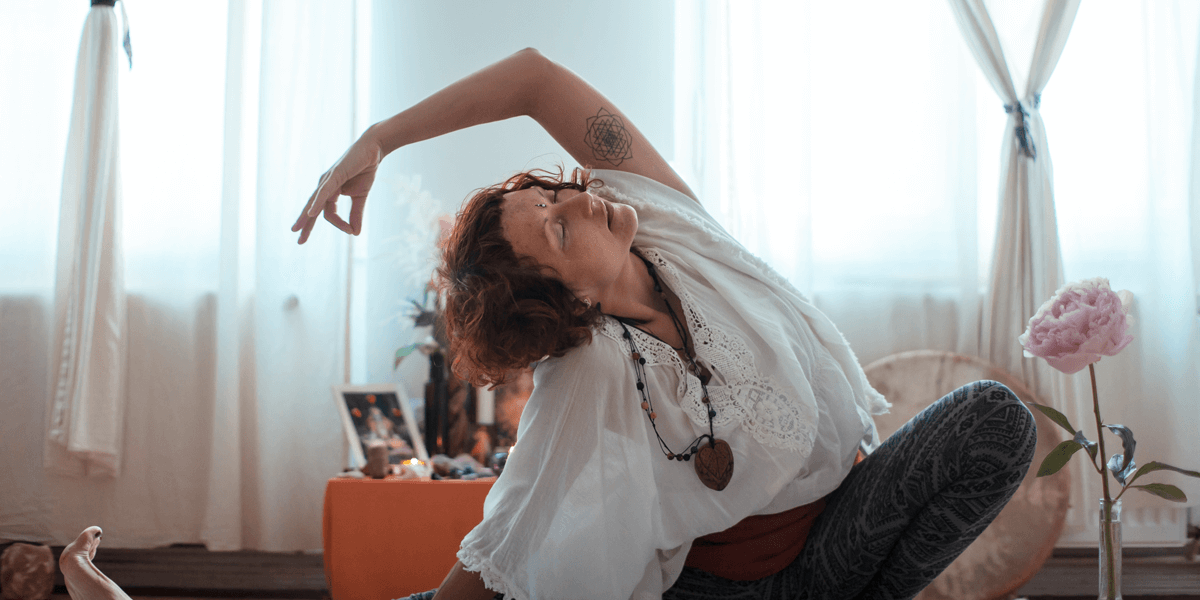 Yoga & spiritual coaching for women
There is no end to transformation, because divine love is infinite ♡
∞ process approached, individual, holistic coaching with focus on female health, shakti awakening & cultivation, self love, self empowerment & self mastery ∞ 
How can I support you as a holistic coach in your process?
My intuitive and highly empathetic abilities, and my own life experience which is a journey of self empowerment and self mastery build a solid foundation that enables me to assist each of my clients in an individual way and to create a unique experience supporting each one´s  growth, wholeness and expansion. 
I create a space where you are held, encouraged, empowered and inspired to shine your own light and where you just can be as YOU ARE. It is a openhearted space where anything is welcome and can be expressed and where simultaneously clear structures and creative strategies are established.
My approach is a fusion of spirituality and practical application, in other words: how can our deepest soul longings and needs be integrated and embodied in every days life in order to create a fulfilling, joyful & harmonious life. 
Depending on your needs and intentions I am applying a wide and holistic knowledge that includes: positive psychology, shadow work, yoga & meditation, tantric practice, mindfulness, inner alchemy practice, Ayurveda, energy healing, womb wisdom, shamanic tools, MCA, bodywork (massages and other), nutrition, herbal medicines and sound healing. The intention is to harmonize and access all levels of your precious self (physical, energetic, emotional, mental, spiritual) in order to facilitate a sustainable transformation.
What can you gain from our work?
realisation of the patterns that hold you back from manifesting the life you desire and understanding how you can release and transform them
 freedom from limiting beliefs that keep you small and dim your light
re-connection, activation and cultivation of your sacred creative shakti fire that is seated in your womb temple
frequency shift that enables you to reconnect with your soul and provides you the power for manifesting your dreams
deep connection with your body, your intuition, your sensuality and feminine essence
an individual and holistic collection of soul centered tools & techniques that support you in stepping into self love, self empowerment and in cultivating your wellbeing & balance
a personal plan that continues to assisting you in embodying your highest potential after completion of our mutual work
my engagement and my presence
One session yoga / coaching à 60 min

(inkl. preliminary talk by phone, skype oder in person)

single person
88 €
couples
122€
∞ Embody your highest Potential ∞

$Free

*Yogic-shamanic coaching for women, who are ready to embody their true power and magnificence*
∞ Yogini Womb Yoga, wombhealing, energetic & spiritual  self mastery, MCA-coaching, shamanic journeys and guided meditations  to access your core desires / dreams / needs / visions and to strengthen your energetic body (ka-body), mindfulness, dance, inner alchemy, bodywork/ massages ∞

3 months
∞ preliminary clearing talk to identify: your intentions/ desires /dreams/ needs / obstacles/ blockades …. 30 -60min
∞ 3x session á 120min
∞ Lomi Lomi massage ritual 120min
∞1x free participation  in a womb healing newmoon ceremony during our mutual work
∞ skype/ phone support  during our mutual work
investment: 555€
∞ Mellow Moontime ∞ From Pain to Power ∞

$Free

*Menstrual awareness and cyclical balance Coaching for women with painful and irregular periods and such who wish to dive deeper into the magic of their menstrual cycle and discover the gifts of our feminine nature*

∞ MCA, coaching, guided meditations, gentle and relaxing womb & yin yoga practice for pain relief to release physical and emotional tension, self care & self love tips & rituals for a pleasurable mellow moontime ∞

2 - 3 Months

∞ preliminary talk 30-60min

∞ intruduction to MCA 'Menstrual Cycle Awareness' (120min) + book references list

∞ 2x 120min Sessions (coaching, yoga, energy healing, breath und sound techniques to release physical and emotional tension)

∞1x free participation  in a womb healing newmoon ceremony during our mutual work

∞ skype/ phone support  during our mutual work

investment

: 444€