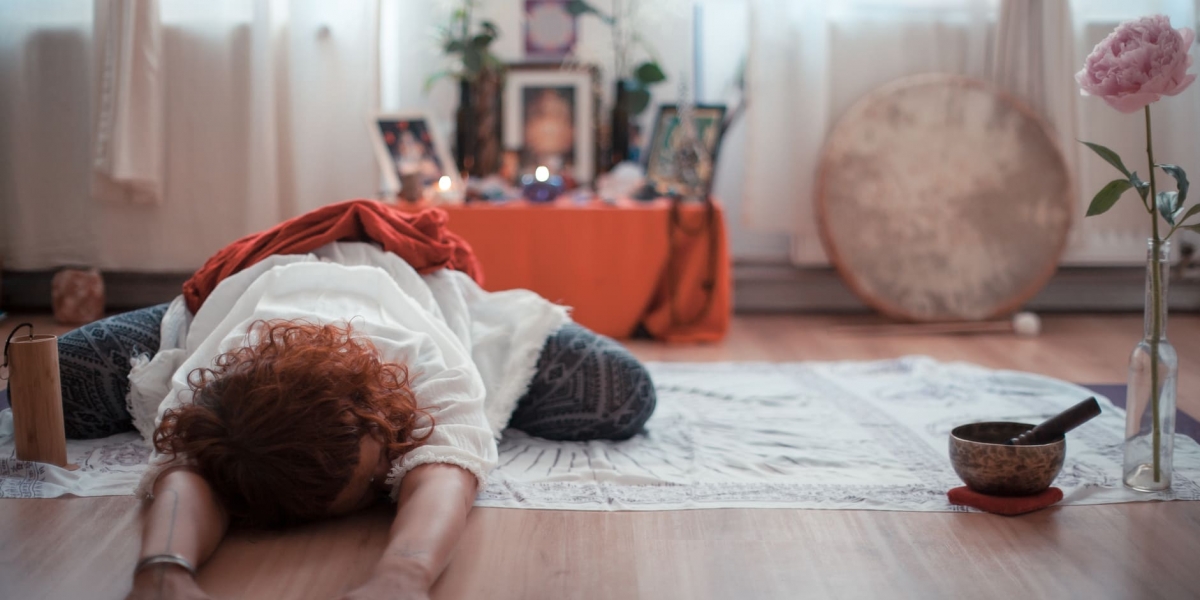 YOGINI WOMB YOGA ∞ Sacred embodiment practice
*gentle, restaurative, relaxing, healing, clearing, energizing, juicy, empowering, flowing, freeing, natural, intutive, nourishing, graceful, feminine, wombastic, heartopening, connecting, joyful, creative, soulful, deep, grounding*
Most of the yoga styles that are known in the western world are developed and passed on by men. The cyclical changes and stages that are fully natural to feminine bodies were rarely or not at all considered in these yoga forms. The energetic center in a female body is her womb-heart temple which was also omitted from the most yogic traditions. 
Our womb is the deepest source of energy, intuition, creativity, sensuality and power. She is the home of SHAKTI. A mystical place of creation which is made to birth new realities, to birth our creations and ourselves again and again. 
It is deeply connected to our heart center and can lead us to an authentic and self empowered  way of living and loving.
YOGINI WOMB YOGA is about reconnecting with our feminine essence and our body wisdom, about honoring our cyclical changes and feminine sexuality and about deepening & celebrating our earthy experience as feminine beings through a yoga practice which is adequate to our feminine bodies (physically and energetically).
It is not necessary to have a womb to practice womb yoga. Nor is it intended solely for women whose wombs experience menstrual cycles. YOGINI WOMB YOGA is a practice for all women of all ages.
YOGINI WOMB YOGA is based on yogic, tantric, mystical and archetypal wisdom and contains: 
asanas and gentle flows, connecting postures, breath and mudras
pranayama (breathing techniques)
mudras (hand gestures)
bandhas (energy seals)
yantra & visualisations
mantra (sound)
deep relaxation
meditation
influences from hatha yoga, tantra, kundalini & yin yoga
free flow dance